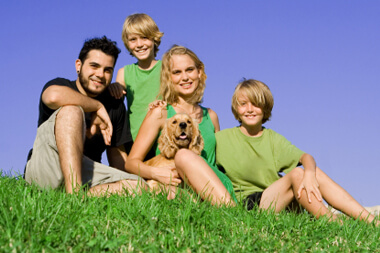 The veterinarians of Northern Valley Animal Clinic understand that pets are family members and their families want the same high-quality type care for their pets that they would for any other member of their families. For that reason, we ensure that every portion of our practice adheres to the highest level of excellence and professionalism while maintaining a friendly and welcoming environment.
Northern Valley Animal Clinic has been accredited by the American Animal Hospital Association (AAHA), which requires us to adhere to the highest standards in our practices and policies.
We are also a cat-friendly practice, which means our staff, veterinarians, and clinic operate with the unique behavioral, physical, and psychological needs of cats in mind, and we aim to make every cat's visit with us as stress-free as possible.
Our clinic recognizes the excellent service our area rescue organizations provide both to pets and the new families adopting those pets. Northern Valley Animal Clinic has partnered with these organizations to offer a free wellness exam for newly adopted pets. Speak with our staff when you make your appointment for more information.
Northern Valley Animal Clinic offers an inviting, friendly, relaxed atmosphere where pets are valued as important members of their families. If you have any questions about our practice or the needs of your pet, please contact our knowledgeable staff and veterinarians.

CareCredit