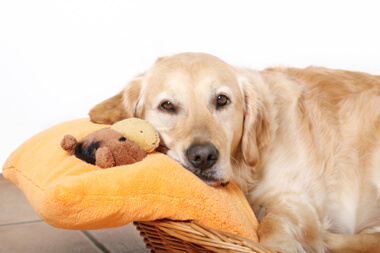 Northern Valley Animal Clinic understands that providing quality care becomes even more important when a pet has been ill or injured. Our combination of a highly trained and efficient staff and state-of-the-art technology provides an environment where the fragile state of a pet in critical need can be effectively addressed.
How do I know if my pet's condition is an emergency needing to be seen? In the wild, animals hide their discomfort and injuries so that they do not attract predators. Pets have carried over this behavior as domesticated animals, so it can be difficult to identify when your pet is in pain or ill enough that he or she should be brought in to the veterinary office.
Some of the situations and symptoms our veterinarians recommend be seen immediately include:
Difficulty breathing
Severe vomiting
Persistent diarrhea
Trauma
Hit by a car
Sudden weakness
Collapse
Excessive bleeding
Ingested poison
Severe pain
Paralysis, unable to move
Eye injuries or pain
Unable to urinate
What if I am still not sure?
Anytime a pet owner is noticing something that just doesn't seem right in a pet, we encourage you to call our clinic. It is better to consult with your pet's veterinarian than to wait and find that the condition is critical.
What should I expect if I have to bring my pet in for an emergency?
If possible, call our office before bringing your pet in so that our staff can have an area and support systems ready for your arrival and so our doctors can be standing by. Our technicians and veterinarians will immediately work to assess and stabilize your pet's condition. As soon as your pet is stable, our veterinarians will work with you to begin the process of diagnosing or planning the best course of action for the specific situation being faced.
What if the emergency happens when Northern Valley Animal Clinic is closed?
After hours, we refer all cases to:
Blue Pearl Pet Hospital
121 23rd Avenue SW
Rochester, MN 55902
(507) 424-3976
If your pet requires continued care beyond his or her time with Affiliated Veterinary Emergency Service, he or she will be transferred back to Northern Valley Animal Clinic upon the start of the next business day. We have an excellent working relationship between our hospitals and the emergency veterinarian will collaborate with our doctors to ensure your pet is provided with continuous care and all follow-up care.
Your pet's health and safety are our primary concern. If you are worried about what you are seeing in your pet, contact Northern Valley Animal Clinic for a consultation.